Organic shower gel suitable for sensitive skin
Organic and biological shower gel indicated even for the most delicate skin and hair. It contains Aloe Vera, Panthenol, and organic olive oil:
Aloe Vera stimulates the production of collagen and elastin, which helps prevent skin aging. It also works as a powerful moisturizer, helping to remove dead skin cells and increasing the capacity of skin to absorb beneficial substances.
Panthenol is one of the most effective natural moisturizers that exist and helps combat the dryness of the skin.
Olive oil is also one of the most effective natural moisturizers that exist, helping to combat the dryness of the skin. Its natural fatty acids and their intake of vitamins E and K, confer antioxidant properties, making it an excellent alternative to combat premature aging of the skin, and to maintain its natural elasticity.
Dermatologically tested.
Product certified by ICEA Eco Bio Cosmetics.
Tested content of nickel, chromium, and cobalt (values <0.4 ppm).
No synthetic perfumes, scented only with natural essential oils.
SLES, SLS, PEG, Parabens, Phenoxyethanol, alcohol, dyes, synthetic essences, alkaline soaps.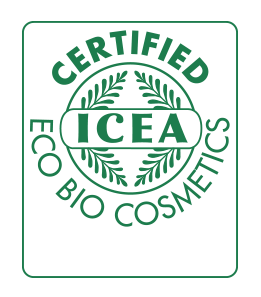 Aqua (Water), Caprylyl/Capryl Glucoside, Ammonium Lauryl Sulfate, Sodium Lauroyl Sarcosinate, Olivamidopropyl Betaine*, Cocamidopropyl Betaine, Aloe Barbadensis Leaf Juice**, Sodium Chloride, Coco-Glucoside, Glyceryl Oleate, Panthenol, Parfum (Fragrance), Sodium Benzoate, Potassium Sorbate, Lactic Acid.
* Organic olive oil / ** from organic agriculture.
WHY USE ORGANIC COSMETICS?
For the skin, the largest human organ, it is healthier to use natural cosmetics, and it assimilates them better than those formulated with a high percentage of concentrated chemicals and synthetics that fulfil the function of preserving and texturizing the product.
The organic cosmetics contain no artificial chemicals. They have no harmful side effects to health as skin irritation and other adverse reactions to chemical compounds of traditional cosmetics. Thus, it is particularly indicated in all cases of intolerant skins, because their formulas are free of components that tend to produce skin reactions.
GU cosmetics are characterized by:
The use of ingredients coming from organic or wild plants.
The absence of environmentally questionable materials, both in composition and in the packaging of products.
The absence of ingredients with a non-plant origin that are considered possibly harmful, meaning allergens, irritants, or with evidence of being harmful to human health.
The criteria that guide us in the choice of raw materials as eligible are:
Low toxicity and no undesirable effects on humans.
Low environmental impact.
Dermo-compatibility.
All our products are subjected to dermatological controls by independent laboratories to ensure their safety.
ENVIRONMENTAL BENEFITS
Many personal care products contain raw materials, especially chemicals, for which there are doubts about its safety for the environment and health of people.
One of the major GU commitments is to avoid environmental damage, and for this reason, our products follow the next guidelines to produce a low environmental impact:
Vegetable raw materials are allowed in GU if they are authentic, not proceeding from protected or endangered species, and no environmental damage will occur in removal or transportation.
Mineral raw materials are permitted provided they are used for their intrinsic properties, and its extraction process generates no pollution. Its processing and preparation are respectful of the environment and people, that is, the production process is taken into account.
We do not allow ingredients or processes involving the use of controversial technologies such as genetically modified organisms (GMOs), nanotechnology or irradiation.
Workers involved in the process receive a decent salary and working conditions.
Our ICEA ECO BIO COSMETICS certifications guarantee that our products have been grown and handled according to strict safety procedures.
TIPS FOR SENSITIVE SKIN CARE
If your skin is prone to redness or irritations, we suggest the following tips to care for it:
Moisturize. Sensitive skin is usually dry skin that has been irritated, being excessively dry and flaky.
Avoid perfumes and colognes.They can be aggressive for delicate complexion and sensitive skin.
Cotton clothes. It is advisable to use pure cotton clothes and avoid synthetic fabrics or wool, which can be irritating.
Protect yourself from the sun. Use moisturizers that contain a minimum sun protection factor of at least 20. Make sure they do not contain any scent or alcohol and contain the minimum possible chemical ingredients.
Better if it is natural. Use certified organic products, ensuring they are unscented, and you will avoid fragrances, dyes, lanolin and preservatives parabens and formaldehyde, which are often irritating.
GU offers a whole line of products that help keep your skin healthy, even the most sensitive and atopic:
CHECK THE COMPOSITION OF THE PRODUCTS YOU USE!
In GU we pledge that our products respect the health of the entire family, and therefore beyond the guarantees of organic certification and European quality, each of our products pass the GU quality control. This means that they are subjected to a thorough analysis of the entire composition to ensure they do not contain ingredients considered harmful to your health and the planet.
More information about harmful ingredients
Join 'smart eco' consumption
: We invite you to question the quality and ingredients of everything you consume. To make things easier for you, you will find the GU seal, which is the quality assurance certification that ensures the product contains no hazardous ingredients.